Secure
Trust your information knowing we adhere to all best practices. Encryption is used throughout, and our hosting is amongst the top in the world.
Customize
Every organization has its own requirements. Quickly configure the system to become the tool that works best for you.
Automate
Take advantage of our automation tools. Simplify tasks and save time.
Customized Forms
Data collection specific to your needs
Tracking
Data at a glance with a wide range of dashboards. Manage all certifications through Tracking Module.
Automated Reminders
Keep your membership current with automated reminders of pending deadlines.
Events
Manage all aspects of your event with Events Module. Gone are the days of writing down names and collecting money!
Invoicing
Electronic trail of all fees and transactions available through Invoicing Module. Customisable fees, and automated email invoicing!
Team Management
Give your coaches a break, let them track their team through Team Management Module. Centralize all critical team member information.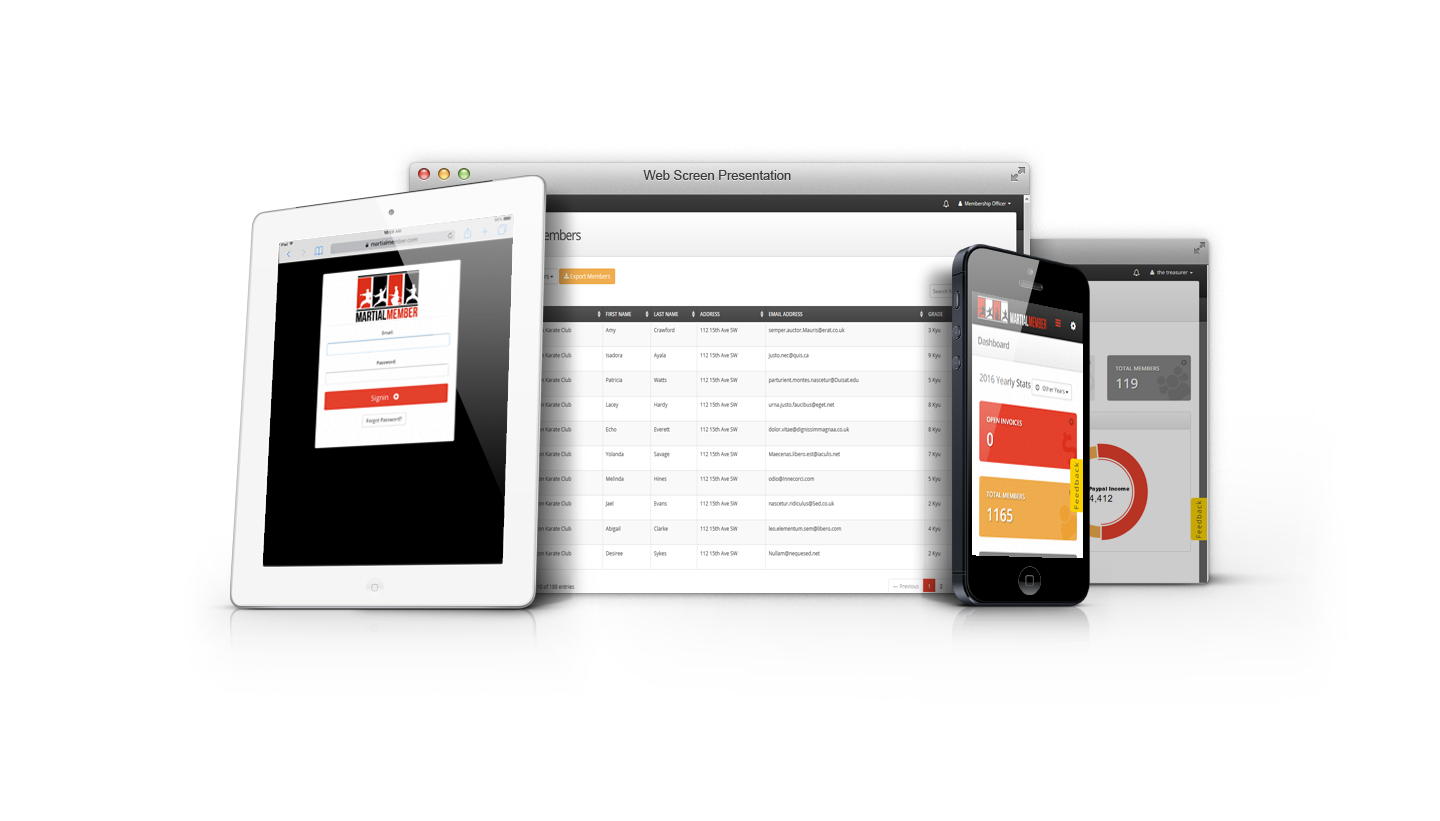 Our co-founder Todd Guillet is a software developer and avid martial artist. At a young age he developed a passion for Karate. Over the years he was an athlete, coach, referee, and eventually moved into the role of Membership Officer. During his years as Membership Officer, he recognized the need for an online membership platform to help streamline membership, events, and team management. Martial Member was born and is constantly evolving into a top-class system.